http://notesfromthegeekshow.blogspot.com/2013/12/price-slash-on-escape-from-hell.html
The Kindle edition of Escape from Hell has been price-slashed, just so's ye know. The Kindle Countdown Deal I ran at the start of December boosted the sales by a not insubstantial factor, so I was intending to lower the base price after anyway. There's a fourteen-day lock on the price though after such a deal. That lock is now over, so it should now be available to buy for £1.53 or $3.02 (I think

Dr. Bender was at one time a peace-loving orthodontist.

Also posted at Dreamwidth, where there are comment(s); comment here or there.
http://feeds.boingboing.net/~r/boingboing/iBag/~3/rxlI_RYiilQ/story01.htm
http://boingboing.net/?p=275749
You're panicking, but that's OK. We're
here to help
.
http://feeds.boingboing.net/~r/boingboing/iBag/~3/GicVwTTd8_4/story01.htm
http://boingboing.net/?p=275724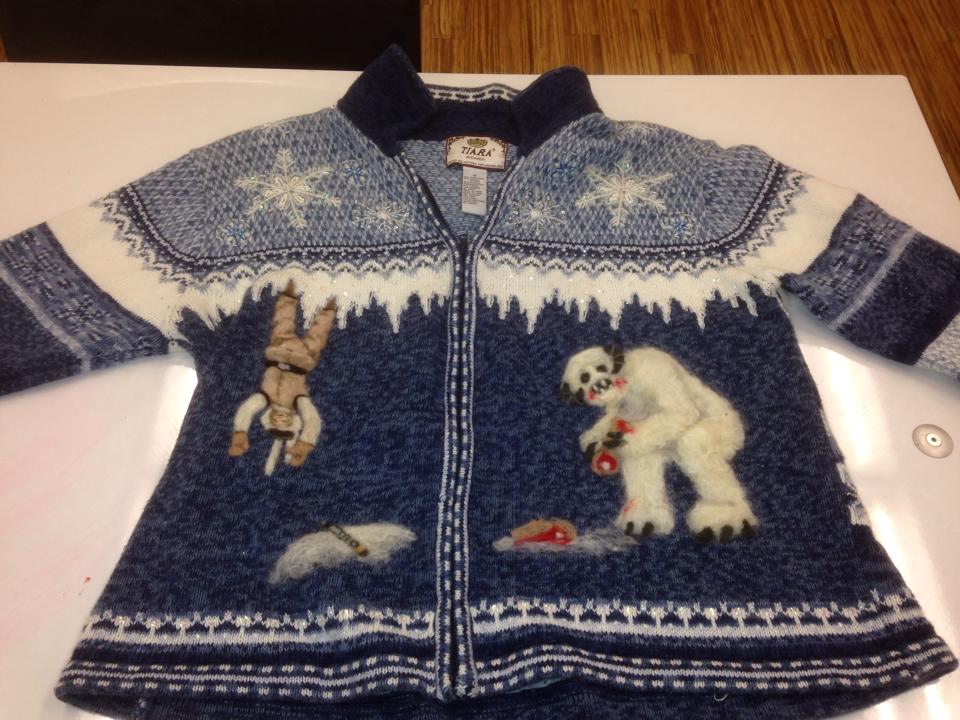 Redditor Imnojezus's co-worker made this Star Wars-themed Christmas sweater by felting and tufting the wampa/upside-down Luke scene from "Empire Strikes Back" onto an existing sweater, making a 3D scene. It's not for sale at present, though if it ever does go up on Etsy, I call dibs.
Happy Hothidays (via Geeks Are Sexy)
(Caliber has a search for metadata option)
Also posted at
Dreamwidth
, where there are
comment(s); comment here or
there
.
"How is it this book that won't be out until the middle of next year is already rated?"
http://feeds.boingboing.net/~r/boingboing/iBag/~3/hODimHsPCLU/story01.htm
http://boingboing.net/?p=275747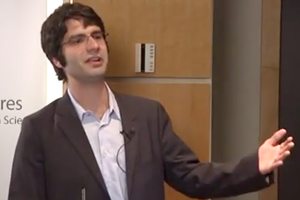 Ned Vizzini, an award-winning young adult novelist and television writer, died yesterday. He was 32. He was a guest on the Gweek podcast twice (episodes 069 and 094) and Carla and I had a memorable 16-course dinner with Ned and his wife Sabra a couple of months ago here in LA.
Ned was working a fantasy book series with Harry Potter director Chris Columbus, and writing for J.J. Abrams and Alfonso Cuarón's Believe television series, which is premiering this March.
In his books and lectures Ned spoke frankly about his struggle with depression. His openness and insight into depression helped a great many people who also have the same condition.
Every time I spoke with Ned, he was warm, funny, and enthusiastic. My heart goes out to Ned, Sabra, and their young son. He'll be missed.
"It's Kind of a Funny Story" writer Ned Vizzini dead at 32
http://feeds.boingboing.net/~r/boingboing/iBag/~3/c_XFeXGHckk/story01.htm
http://boingboing.net/?p=275674


Nicko from the Sunlight Foundation writes, "As 2013 winds down and Washington retreats to spend the holidays with family and friends, the Sunlight Foundation looks back at the many gifts politicians left for Politwoops in 2013 as they deleted messages once shared eagerly with their followers. Of the more than 1,000 accounts followed by Politwoops, 76% of them deleted something over the course of the year.
This lengthy recap sifts through the 3,500+ deletions on Politwoops to identify the top 5 deleters and the very best deletions of the year. From a campaign removing hundreds of tweets in a morning, a politician deleting tweets on purpose to make news and a CISPA co-sponsor boasting about contributions from interest groups, this year in review shows there's a lot of room for improvement for politicians on Twitter in 2014.

---

The top Politwoopers with the most approved deletions for the year are:

1. @ColbertBuschSC with 517 deletions - The campaign account of House Challenger Elizabeth Colbert Busch, D-N.C., deleted hundreds of tweets before the special election in May to fill the former House seat of Sen. Tim Scott, R-N.C., which she ended up losing. When asked by Sunlight why the campaign deleted this unprecedented volume of tweets, the communications director responded, "We just had a much higher percentage of 're-tweets' then tweets directly from the account."

2. @SenatorIsakson with 109 deletions - Over the course of 3 months, Sen. Johnny Isakson, R-Ga., systematically deleted tweets that were 26 weeks old. Politwoops uncovered this peculiar activity and now serves as the only archive of these once-public messages. When Sunlight called for an explanation, his office realized they had accidentally turned on an auto-delete feature of a third-party Twitter app and promptly deactivated it...
Politwoops 2013: the year's top politicians and their best deletions from Twitter (Thanks, Nicko!)
http://feeds.boingboing.net/~r/boingboing/iBag/~3/4UVbk_HbdWE/story01.htm
http://boingboing.net/?p=275681
Publisher Steven Saus sends us a Kickstarter for "a diverse steampunk anthology from your favorite award-winning authors, including Jay Lake, Nisi Shawl, Ken Liu, and Lucy A. Snyder."
The editor for this anthology came to me a year and a half ago with the idea. We've spent that time making sure we could get a truly diverse range of authors and characters and tell great stories. (We are not fans of "stick a gear on it" steampunk.)

We're raising money on Kickstarter to do pay a fair rate to the authors - and with stretch goals of exclusive covers from James Ng, interior art, and possibly funding a second volume of diverse steampunk stories.
Steampunk World: A multicultural steampunk fiction anthology (Thanks, Steven!)