http://www.slate.com/blogs/bad_astronomy/2013/05/23/pavlof_volcano_alaskan_volcano_erupts_as_seen_by_astronauts_in_space.html
The Pavlof volcano sits in the long, long chain of the Aleutian Islands off the west coast of Alaska, and is one of the most active volcanoes in the United States. It's about seven kilometers (4 miles) across and 2500 meters (1.5 miles) high. After being quiet since 2007, it started erupting again on May 13, 2013.
A few days later, on May 18, astronauts aboard the International Space Station had this amazing view of the event:
One thing I love about photos of the Earth from ISS is that the astronauts can see things at an oblique angle. Most satellites take pictures straight down and you lose the sense of depth. The astronauts have a wider view, and can see surface features closer to the horizon. This angle can give an incredibly dramatic view like that one.
The plume of ash shot up to a height of six kilometers (almost four miles), and goes a long way. That picture above was taken using a telephoto, but a shorter lens provides a bit of context:
WOW. The plume extends for hundreds of kilometers, blown by winds to the southeast. I don't think I've ever seen a plume that long seen so clearly before.
Volcanic ash is a hazard; it's composed not of smooth dust but of very small grains of rock that can have extremely sharp edges and ridges. Even in small quantities it can choke an airplane engine and damage windshields, so air traffic has to be routed around active volcanoes; Pavlof is creating such a situation now.
Alaska is loaded with volcanoes, many of which are active and hazardous to airplanes and people. Scientists need to observe these volcanoes constantly, keeping an eye on them in case any of them decides to wake up. However, the Alaska Volcano Observatory has had its funding cut recently; it's been halved since 2007. Budget cuts, sequestration, and the loss of earmarks are to blame. The effect has been bad: the AVO has had to stop real-time monitoring of at least four of Alaska's volcanoes, and much of their equipment is old and on the verge of failing, if not already malfunctioning.
I know the economy means that lots of programs get hit, but not every program the government funds is equal. The idea of cutting back on volcano observatories is, simply, nuts. People's lives are at stake, and certainly a big eruption has economic impact. The intersection of science and public safety is not a place we can afford to cut back.
I remember, back in 2009, Louisiana governor Bobby Jindal using volcano observatories as an example of foolish spending. It's that kind of thinking that's foolish. Monitoring volcanoes is in everyone's best interest, and should be a funding priority.
http://www.designfetish.org/2013/05/camera-lens-ring.html
For all photography lovers, here is one piece you must have – a lens-inspired ring designed by
Titanium Buzz
. The ring is embedded with AF/MF autofocus toggle switch and in appearance is like the bottom side of the lens. The rings are made from zirconium. Measuring 10mm wide, the rings can be made for any size finger.
Get it
here
.
[
via
]
http://www.dailycoyote.net/index.php/?p=4405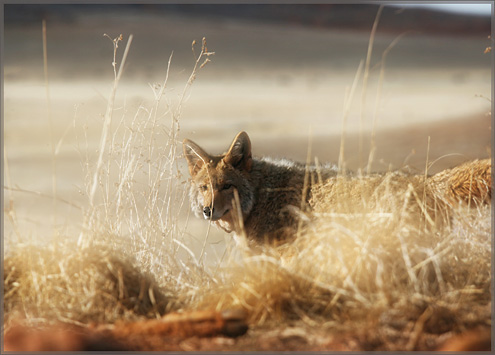 photo taken April 2013
http://www.warrenellis.com/?p=14924
You couldn't just click back to the previous day's strip in my young day, you know.  Also we had to fight giant lions for access to food and television.  And we only had three tv channels.
http://www.mediabistro.com/galleycat/kathleen-schmidt-joins-weinstein-books-as-director-of-publicity_b71007
http://www.mediabistro.com/galleycat/?p=71007
Kathleen Schmidt will be the new publicity director of Weinstein Books. She will join the publisher (a Perseus Books Group and Weinstein Company partnership) on July 1.
Currently,  Schmidt runs her own publicity firm, KMS Public Relations–working with around 120 books a year. You can follow her work on Twitter. In the past, she served as director of publicity at Atria Books, director of publicity at Dutton and Gotham Books and a publicist at Pocket Books. Here's more from the release:
At Weinstein Books, Kathleen will personally create and implement digital and traditional publicity campaigns for all hardcover, e-books, trade paper original and trade paper reprint titles on the list, and will work alongside Publishing Director Georgina Levitt and Editorial Director Amanda Murray.
New Career Opportunities Daily: The best jobs in media.
http://feeds.boingboing.net/~r/boingboing/iBag/~3/s5VOGoJXXns/story01.htm
http://boingboing.net/?p=231877
As the 3D printed gun story unfolds, many (including me) have noted that you can't print ammo. However, you can print shotgun slugs on a 3D printer, but they suck:
Heeszel was surprised at the first two. "I didn't think it would go through the first piece of wood at all, much less hit anything," he says. But he also called them more of a novelty than a practical bullet. "I thought the thing was kinda lame, but I realize there's a lot of novelty with the 3-D printed gun, and I thought it was kind of timely. But overall I think they're kind of crappy little rounds," he adds...

"I might be a redneck from Tennessee, but I love the technology," Griffy says. Griffy, who runs a YouTube account ArtisanTony — where he also shows off a printable knife and buckshot rounds — tells Danger Room he printed the slugs more for their own enjoyment. "Because a real gun shooting plastic bullets is more fun than a plastic gun shooting real bullets," he says. "You have to spend six hours printing a barrel that you're going to use one time, and it's not as much fun. It's more about the enjoyment and the sport. And if you're having to labor that much, then the enjoyment goes away."

Griffy says he printed the slugs with a Solidoodle 3 3-D printer — which retails for $800 — using ABS thermoplastic using dimensions from one of Heeszel's non-printed slugs. Griffy then created the computer-aided design files, converted them to a stereolithography format, and checked the files for inconsistencies with the 3-D printing software Netfabb. He also designed slugs in three sizes. The largest slug takes about an hour to print. The others take about 30 minutes. He also added a lead ball to each slug to give them more weight. The final step was mailing them to Heeszel, who fitted the slugs into hollowed-out — non-printed — shotgun cartridges.
Watch 3-D Printed Shotgun Slugs Blow Away Their Targets [Robert Beckhusen/Wired]
http://feeds.boingboing.net/~r/boingboing/iBag/~3/afZXUHLNUpU/story01.htm
http://boingboing.net/?p=231946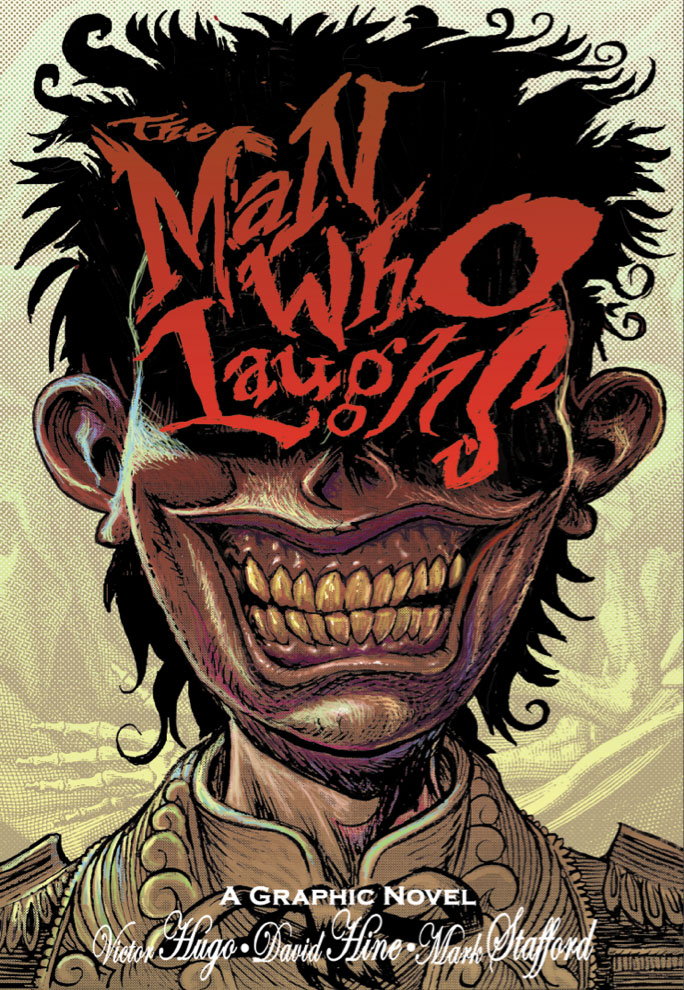 The Man Who Laughs is a graphic novel adaptation of a 1869 Victor Hugo novel that is chiefly remembered for inspiring a 1928 film whose poster-art, in turn, inspired the character of the Joker.
As legions of disappointed Batman fans have discovered, the Victor Hugo novel is just not very good. It's one of Hugo's later works, written from exile in the Channel Islands, and it's a meandering political treatise grafted onto a novel. But there is a novel in there, buried amongst the self-indulgence and sloppiness, and it's this that author David Hine and illustrator Mark Stafford have teased out to make an absolutely stunning and grotesque new work.

The titular Man of Laughs is Gwynplaine, a horribly deformed boy who rescues a blind baby from her frozen mother's breast and then rescued by a traveling doctor who takes them both in and turns them into performers. They tour the countryside, and Gwynplaine and his blind adopted sister Dea fall in love, even as their mountebank father, Ursus, teaches them about the injustices of the English monarchy and shows them the relationship between the dire poverty around them and the fatted lords and ladies in London.
Gwynplaine's destiny becomes further entangled with the English aristocracy when he is discovered to be a long-lost nobleman himself, and is inducted into the House of Lords, where he makes impassioned, revolutionary speeches that fall on deaf ears -- and is forced to confront that all the riches he's gained have cost him his family and his love.
This adaptation is remarkably streamlined and razor-sharp, flensed of Hugo's excess by Hine's pen; the accompanying grotesque illustrations by Stafford hit the perfect of horror and sorrow. The Man Who Laughs is out in the UK now, from the great press Self Made Hero, and will be out in the USA on Oct 1.
The Man Who Laughs
http://feedproxy.google.com/~r/Torcom/Frontpage_Partial/~3/GdvLtINQwPI/is-there-a-new-new-wave-of-science-fiction-and-do-we-need-one-anyway
http://www.tor.com/blogs/2013/05/is-there-a-new-new-wave-of-science-fiction-and-do-we-need-one-anyway
Just shy of half a century since the young Michael Moorcock took the editorial helm of a long-running magazine called New Worlds and ushered in a new age of avant-garde science fiction, it appears that we might be in the throes of the birth of a new New Wave.
The original New Wave moved away from shiny futures and bug-eyed monsters and offered more experimental literature, both in technique and subject matter, perhaps best exemplified a couple of years later in 1967 when Harlan Ellison released his Dangerous Visions anthology, bringing new voices, new ideas and a new way of telling stories to take over from the rocket-ships and square-jawed heroes that had gone before. New Wave also brought to the fore many more female writers, such as Joanna Russ and James Tiptree, Jr.
But does the emergence of a new aesthetic in (largely) contemporary British SF signal a similar movement nearly 50 years on?
[Read more]
http://feedproxy.google.com/~r/Torcom/Frontpage_Partial/~3/yDyp0yCRoIs/morning-roundup-sherlock-and-watson-defend-their-turf
http://www.tor.com/blogs/2013/05/morning-roundup-sherlock-and-watson-defend-their-turf
John, we need to let Moriarty know this is our turf. Futher, did you bring my hat? I want to wear my fly hat so the honeys know the Sher-Lock is on Lock. You are my homey, John. Homeys are forever.
Your daily collection of offsite links includes Ackbar heads, David Tennant in your shower and more!
[Read more]
http://www.slate.com/blogs/bad_astronomy/2013/05/23/star_factory_stellar_nursery_eats_its_own.html
On May 25, 1998, the first of the four telescopes that would collectively be called the Very Large Telescope (or VLT) opened its eight-meter eye on the sky. Over the next fifteen years, their combined might would scan the heavens, providing incredible views of celestial objects.
To celebrate its 15th anniversary, the European Southern Observatory released this lovely picture of the Lambda Centaurus nebula, also called IC 2944. It's a huge nebula, a gas cloud, located roughly 6000 light years away (the star after which it's named is actually only about 200 light years from Earth, so their proximity in the sky is a coincidence).
Stars are forming inside the cloud, and some of them are very massive and hot. These stars blast out fierce ultraviolet radiation that heats and excites the hydrogen in the cloud. The gas responds by glowing in the red part of the spectrum—that's the pink backdrop you see here, the color shifted a bit due to the way the picture combines light from different filters.
It's common in nebulae like this to have thicker clumps of cooler molecular gas (predominantly molecules of hydrogen—H2—with a dash of things like carbon monoxide and other simple molecules). Cold and dense, they block the light coming from behind them, so we see them in silhouette. In the case of IC 2944 these are called Thackeray's Globules, after A. David Thackeray, who first saw them.
Interestingly, the big clump in the picture is actually two separate clouds, superposed from our position. Each is about a light year across (10 trillion kilometers, or 6 trillion miles), and probably combined have a mass about 15 times that of the Sun. They may have once all been part of a single structure, a long thick tower like the "Pillars of Creation" made famous by Hubble. Over time, that giant structure in IC 2944 was destroyed by the intense UV light and stellar winds of the young massive stars around it. All that's left now are these small clumps.
Sometimes these globules are the locations of star formation as well. However, in this case, they won't get a chance. The processes that destroyed the pillar are still at work, slowly eating them away from the outside in. Eventually, they'll evaporate totally. Poof. Gone.
Such is life. But that's just a reminder that we should celebrate the things we care about while we can. So in that vein: Happy 15th Birthday, VLT! May you have many more, and may you bring us more gifts like this.